About Dennis Javier Jasso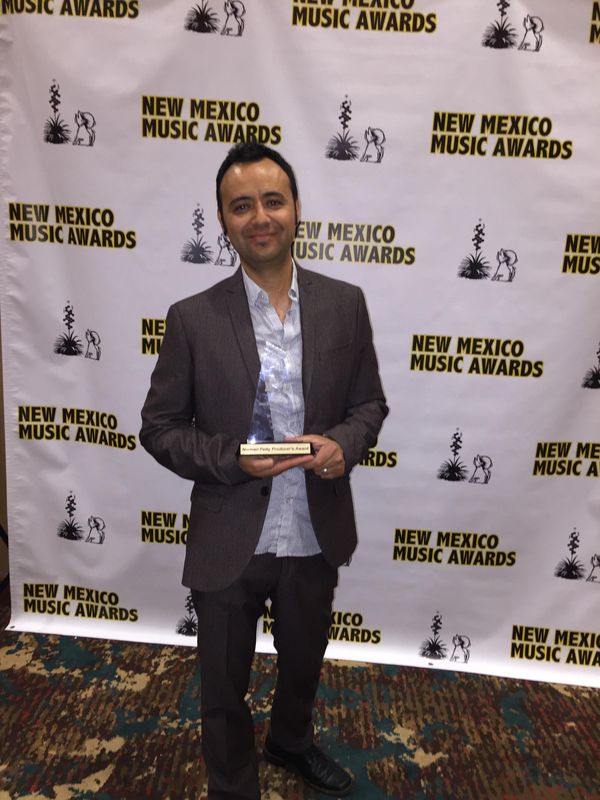 Dennis Javier Jasso is an award winning producer, songwriter, arranger and drummer and is a voting member of The Recording Academy (GRAMMY Awards) and The Latin Recording Academy (Latin GRAMMY Awards). He won the 2016 "Norman Petty Producer of the Year" award from the NM Music Awards and has also won several other NM Music Awards for his songwriting and arranging. Other awards received have come from the John Lennon Songwriting Contest and the NM Musicians Fund who recognized him as drummer of the year. He studied music at New Mexico State University and currently performs as drummer for the popular Latin band, Nosotros. Dennis is a certified Pro Tools user and has earned a "Professional Certificate" in Music Production from Berklee College of Music's highly acclaimed online program. Dennis proudly endorses Natal drums.
Born into a family of musicians, music was and is at the heart of home life. He began his formal music education playing piano at 9, then incorporating drums at 11 and guitar at 16; settling into drums as his primary focus. He went on to study music at New Mexico State University and played in several of their ensembles including the Jazz Band, Symphonic Wind Ensemble, Percussion Ensemble and Marching Band. His professional career as a musician began at this time playing with the Las Cruces Symphony Orchestra and freelancing with various jazz, rock and theater groups. He also taught, composed and arranged music for the Mayfield High School drumline who was awarded "Best Drumline" at some of the regions most highly competitive and sought after pageants. In 2000, Dennis was offered the spot as the drummer/percussionist for the award winning Latin band Nosotros, a title he holds to this day. Although the players of Nosotros call the Santa Fe/Albuquerque area home, their reach is broad. Nosotros tours the Southwest United States and beyond,  playing an average of 100 shows a year. When Dennis is not performing he can be found working at 
Fw Studios
, his recording studio in Santa Fe, where he lives with his wife and two children.